Prescription drugs, at times, are necessary, whether being used to fight off an ongoing infection or treat a chronic condition. Though generic drugs are affordable for most of the population, brand-name drugs often cost markedly more. That's not factoring in the fact that the cost of many popular brand-name drugs doubles every seven to eight years.
Americans spend approximately $1,200 on prescription drugs per year, a number that has risen rapidly over the past decade. The costs are even higher for specialty drugs. Per capita drug spending on specialty drugs increased by 55 percent from 2013-2016. That's a staggering number, especially considering the average cost of a specialty drug is $4,500 per month.
The Pharmaceutical Care Management Association (PCMA) notes that a specialty drug possesses any number of the following common attributes:
Prescribed for a person with a complex or chronic medical condition, defined as a physical, behavioral or developmental condition that may have no known cure, is progressive and/or is debilitating or fatal if left untreated or under-treated.

Treats rare or orphan disease indications.

Requires additional patient education, adherence and support beyond traditional dispensing activities.

Is an oral, injectable, inhalable or infusible drug product.

Has a high monthly cost.

Has unique storage or shipment requirements, such as refrigeration.

Is not stocked at a majority of retail pharmacies.
Increased Spending on Specialty Drugs
As we noted in a previous blog, specialty drugs tend to require "special handling, administration, or monitoring." Manufacturing them is often a complicated process. Medicare defines specialty-tier drugs as those that cost more than $670 per month in 2019.
How do specialty drugs contribute to the $3.3 trillion the U.S. spends on healthcare? Spending on specialty medicines increased by $54 billion from 2011-2016, accounting for 73 percent of all medicine spending growth. The average annual cost of 61 widely used specialty drugs for treating chronic conditions was $78,871 in 2017, almost $20,000 higher than the median U.S. household income that year.
These numbers are only expected to rise next year:
PBMS and IROs: A Productive Partnership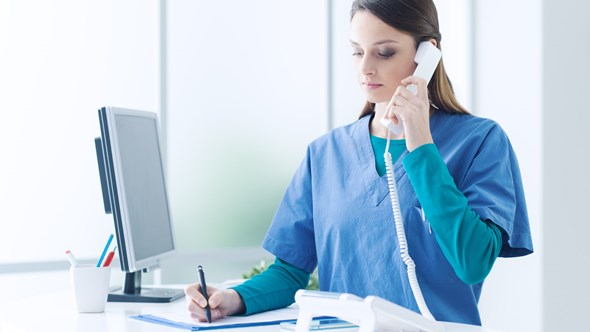 There are ways to address these high costs. Pharmacy benefit managers (PBMs) attempt to manage prescription drug costs by negotiating with pharmaceutical companies. Some try to tighten their specialty drug formularies. Overall, their goal is to:
Work with specialty pharmacies to manage drug benefits, lower costs and improve the overall quality of healthcare.

Assist physicians in managing especially complex medication regimens for various patient populations.

Collaborate with payers to pinpoint specialty pharmacies that best serve the needs of both patients and providers.

Offer specialty pharmacy management programs that provide monitoring tools to ensure medication misuse and underutilization are addressed.
According to PCMA, "Over the next ten years, PBMs and specialty pharmacies will save payers and patients an estimated total of $250 billion on the cost of specialty medications and related non-drug medical costs when compared to what expenditures would be with limited use of PBMs and specialty pharmacies." PBMs save payers and patients 40-50 percent on their annual prescription drug and related medical costs compared to what they would have spent without PBMs.
PBMs save the healthcare system an average of $6 for every $1 spent on PBM services. Especially important is PBMs' role in patient safety: over the next 10 years, PBMs are predicted to help prevent one billion medication errors.
Independent review organizations (IROs) assist PBMs in reining in costs by partnering with payers. They help determine exceptions for specialty drugs for customers during the external review process and ensure treatments align with recent evidentiary guidelines for efficacy, safety and value.
Addressing the Cost of Specialty Drugs
We have significant experience in pharmacy review and are here to guide our clients through the unique challenges presented by specialty drugs. We play multiple roles to help handle issues related to specialty medications, like helping incorporate medical-based guidelines into your formularies and making sure your customers' medication regimens reflect medical criteria, guidelines and research and are being used optimally.
At AMR, our reviewer network is robust enough to successfully match physicians to the specialty of the original provider and understand all benefit language of the health plan, which requires careful consideration. We have the advantage of being able to run each case by specialists who have access to the most recent guidelines and research. AMR's Amanda Marfise, VP of Strategic Partnerships, adds, "AMR reviewers are equipped with all the tools necessary to make thorough, intelligent recommendations. We meet with clients regularly to ensure our physician reviewers are applying this knowledge in alignment to each customer's unique business needs."
Find out why we're a leading IRO, and read what our customers have to say about us.
The Rising Costs of Specialty Drugs
Sign up for Updates:
Privacy Details

By submitting this form, you are consenting to receive marketing emails from: Advanced Medical Reviews, LLC. You can revoke your consent to receive emails at any time by using the Unsubscribe link, found at the bottom of every email.
---